IIFA in Colombo: Star power missing
Posted by Editor on June 3, 2010 - 5:06 am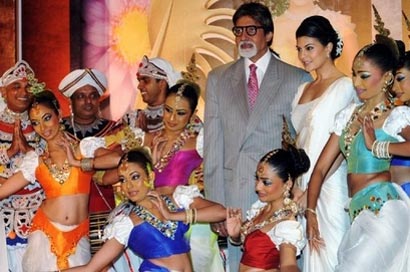 As the 11th International Indian Film Academy (IIFA) awards kick off in Colombo, for the first time in a decade it's not the stars but venue that's attracting attention. Conducting the IIFA in Sri Lanka has been seen as hurting the Tamil sentiments back in India and the prime reason for the controversy around it.
Following an open threat to Bollywood stars from the South Indian Film Chamber of Commerce urging Bollywood to boycott the IIFA awards or face the music down south, the chamber has decided not to screen films of actors who choose to attend the function.
"Sri Lankan government will use this and project that peace is back. India itself is hosting a program in Lanka, while thousands have been killed," said L Suresh, President, South Indian Film Chamber of Commerce.
So it's no surprise then that the RSVPs haven't exactly been overwhelming.
It may be Bollywood's most coveted ceremony but some of the biggest stars have chosen to stay away following protests from south. Big names like Shah Rukh Khan, Aishwarya Bachchan, Ranbir Kapoor, Rajni Kant and Kamal Hassan have opted to back out.
Despite the controversies, IIFA is still on in full force with stars like Vivek Oberoi, Lara Dutta, Bipasha and Boman Irani among those who have arrived.
NDTV
Latest Headlines in Sri Lanka