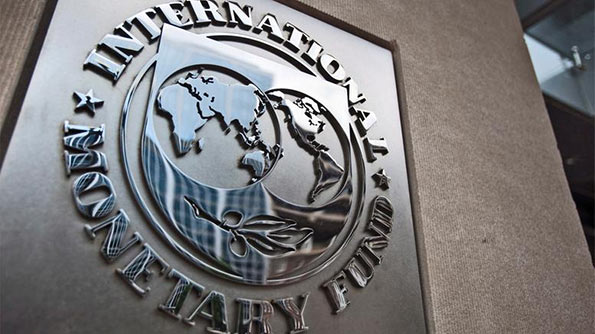 The International Monetary Fund (IMF) said on Friday it has reached agreement with the Sri Lankan government for a $1.5 billion bailout to help the island nation avert a balance of payments crisis.
The three-year loan will require IMF board approval in June, the global lender said, and is subject to Sri Lanka implementing reforms, including streamlining the tax code and reducing a bloated deficit.
"The Sri Lankan authorities and the IMF have reached a staff-level agreement on a 36-month Extended Fund Facility (EFF)," for a $1.5 billion loan, Todd Schneider, IMF mission chief for Sri Lanka said in a statement.
The agreement comes as debt-laden Sri Lanka faces a looming balance-of-payment crisis due to heavy foreign outflows from government securities and high external debt repayments.
Sri Lanka's foreign exchange reserves have fallen by a third from their peak in late 2014 to $6.2 billion at end-March.
The government will seek to raise the tax-to-gross domestic product (GDP) ratio, which was 10.8 percent in 2014, to near 15 percent by 2020 through a new Inland Revenue Act, reform of the VAT and the customs code, Schneider said.
The loan – the second bailout from the IMF since 2009 – will support the government's ambitious economic reform agenda aimed at fundamental changes to tax policy, reverse a two-decade decline in tax revenues, and put public finances on a sustainable medium-term footing, Schneider said.
"Stronger revenue performance will enable smaller fiscal deficits and lower borrowing, reduce the overhang of public debt, and ease pressure on the balance of payments."
Sri Lanka's 2015 budget deficit hit 7.4 percent of GDP, up from 5.7 percent in 2014.
Schneider said the formal approval of the EFF was "expected to catalyze" an additional $650 million loans, bringing total support to about $2.2 billion.
The majority of the $650 million loans will be from the World Bank and the Asian Development Bank, government officials told Reuters.
"This (agreement) will boost the investor confidence," Central Bank Governor Arjuna Mahendran told Reuters via telephone from Hong Kong.
Finance Minister Ravi Karunanayake said Sri Lanka is already well on the way to implementing reforms, including raising value added tax (VAT) by 4 percent, announcing restructuring plan for its loss-making state-run airline, and eliminating tax holidays granted by state-run investment body.
Moody's Ratings agency said in a statement the loan will provide external liquidity to ease immediate financing pressures and could reduce Sri Lanka's vulnerability to a sudden halt in capital inflows.
(Reuters)