IMF gives Sri Lanka $427 million loan
Posted by Editor on April 3, 2012 - 7:44 am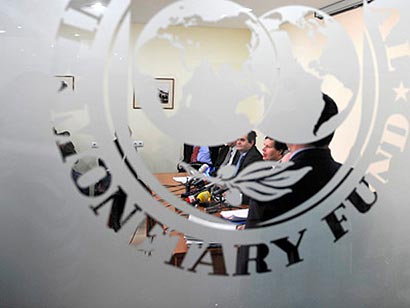 The International Monetary Fund on Monday approved a $427 million loan for Sri Lanka, hoping to shore up government coffers that have been ravaged by a massive trade deficit.
The Washington-based lender said that Sri Lanka's economic recovery continued in 2011, but easy access to credit and a rigid exchange rate had helped extend long-running trade imbalances.
Last year's trade deficit hit nearly $10 billion, or a fifth of the country's GDP, imposing a massive strain on the country's dwindling foreign reserves and leaving the island exposed to external shocks.
Since 2009 the IMF has lent Sri Lanka $2.13 billion in an effort to reform the country's economy and improve the government's budget in the wake of a four decades-long ethic war.
The country's foreign currency reserves have been decimated, leaving little cash on hand for a government that is also running a high budget deficit.
"The authorities have recently introduced a broad package of measures," noted the IMF's Min Zhu.
The government has allowed the rupee to depreciate and slapped credit ceilings on commercial banks to discourage loans that could fuel further imports.
The country needs to borrow heavily to finance the trade deficit and repay debt which could push the country into a vicious debt cycle, experts warn. The government has insisted, however, that it does not risk a sovereign default.
AFP
Latest Headlines in Sri Lanka