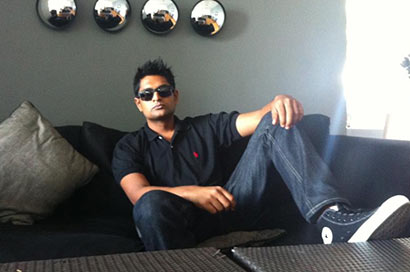 Colombo Commercial High Court today issued summons on vocalist Iraj Weeraratne for allegedly violating the copyrights of the song 'Mata Aloke Genadevi' owned by award- winning film producer, director and accomplished lyricist the late Herbert M. Seneviratne.
High Court Judge Gamini Rohan Amerasekara issued notice for interim injunction to stop the song being reproduced without any lawful rights.
Filing legal action, the late songwriter's wife Swarna Lakni Seneviratne and son Chinthana Mendis complained that their intellectual property rights have been violated by the defendant vocalist.
They demanded Rs.10 million as damages for reproducing the song without legal permission. Late Mr. Seneviratne had composed the song for the film 'Aiyai Malli'.
(Courtesy: DM Online)