It is important to deploy Tamil Police in the North – Blake
Posted by Editor on September 14, 2011 - 1:24 pm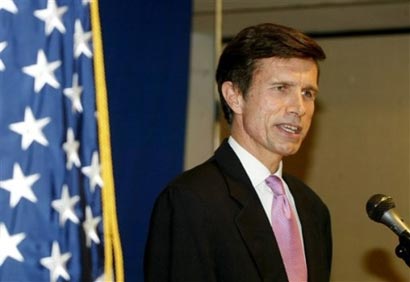 It is important to deploy Tamil police in the North so that the military no longer needs to perform these functions, US Assistant Secretary of State for South and Central Asia, Robert Blake said today (September 14) addressing journalists in Colombo.
Blake stated that he was concerned about the Human Rights situation in the North especially with regard to the rehabilitation and resettlement process while the US was also concerned about attacks on journalists.
He also said that he had held discussions with authorities on disarming paramilitary groups on which progress has been made.
He stated that the government needs to put an end to the Grease Devil situation as the Tamil people in the North had told him that it was the cause of great insecurity in the area.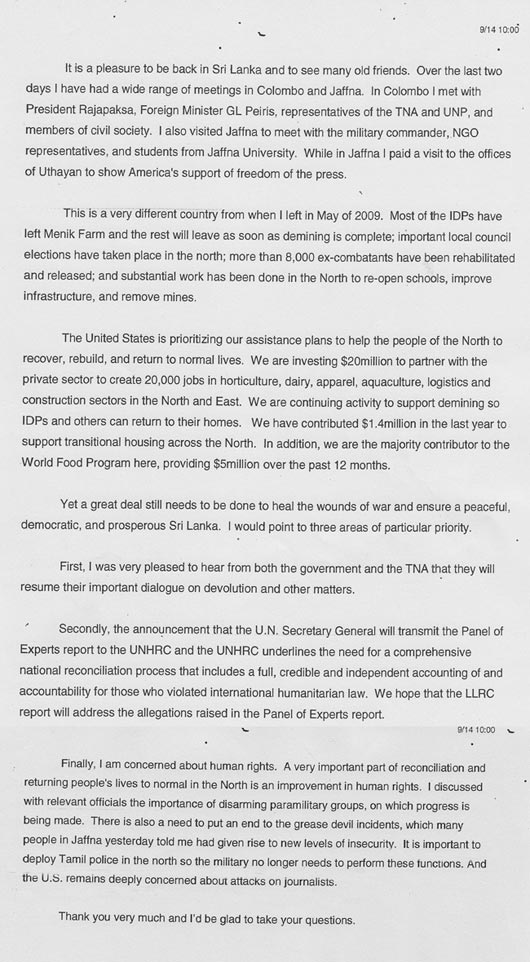 Courtesy: Ada Derana
Latest Headlines in Sri Lanka