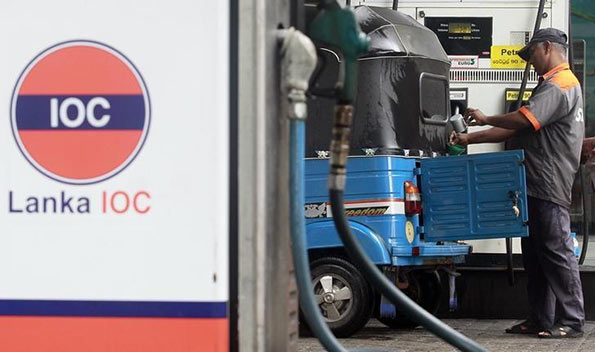 The Sri Lankan government's decision to increase tax on diesel is likely to hit 2016/17 second-half earnings at fuel retailer Lanka IOC, its managing director said on Monday.
Under pressure from the International Monetary Fund to increase revenue, Sri Lanka's finance ministry increased excise duty on diesel by 10 rupees to 13 rupees per litre from Aug. 20, stipulating that fuel retailers cannot pass on the cost to consumers.
Lanka IOC's Shyam Bohra said the subsidiary of Indian Oil Corporation had previously been cushioned against losses in petrol since December 2014 by the profit margin offered by diesel sales.
"Now there are no margins. So definitely there is going to be a big impact on us," Bohra told Reuters, adding that Lanka IOC was suffering losses on petrol of 250 million rupees ($1.7 million) a month and that it is now only breaking even on diesel.
"We will be under pressure in the third quarter and (facing) deep problems in the fourth quarter if prices are not increased and tax relief is not given."
Petroleum Minister Chandima Weerakkody last week said that state-owned Ceylon Petroleum Corporation (CPC) will incur a loss of about 2 billion rupees a month after the increase in diesel duty.
Lanka IOC's share price has fallen by more than 17 percent to 36.50 rupees since the tax hike was announced.
"We met the finance minister and requested help with a pricing mechanism that can make this a win-win situation for government, company and consumers," Bohra said.
Pump prices in Sri Lanka are set in talks between the two fuel retailing companies and the government.
($1 = 146.1500 Sri Lankan rupees)
(Reuters)