Lankan charged with posting death threats on girlfriend's Facebook
Posted by Editor on September 10, 2012 - 8:54 am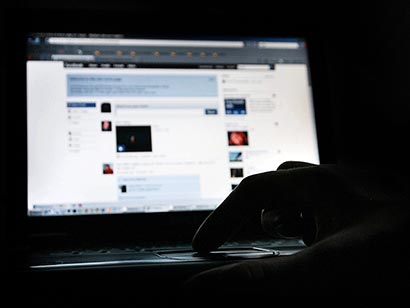 A Sri Lankan man posted death threats on the Facebook wall of a Filipina waitress who spurned his marriage proposal – and sought the help of fellow users on how he should carry out the killing, a Dubai court heard today.
Prosecutors said that SK, a 33-year-old electrician, made the threat in March after the 24-year-old EK turned him down.
The waitress said she was working in an Abu Dhabi hotel when she met the electrician, who was also working there and that he proposed shortly afterwards.
"He kept on annoying me but then I got transferred to Dubai," she said, adding that he did not stop calling her until she changed her mobile number. He then posted on her Facebook wall a message that read: "I need kill [EK] plz tell me how I will kill her."
A friend of the waitress saw the post and told her to check her profile. The waitress then reported him to police.
The electrician told officers that the two were in love, but that he posted the message after she refused to pay back Dh1,000 he had lent her.
He confessed to a charge of using Facebook to make threats to kill, but denied sending a personal message carrying the same threat.
A verdict is expected on September 23. – The National
Latest Headlines in Sri Lanka