Lankan cricketer tries to open plane door at 35,000ft
Posted by Editor on July 2, 2013 - 9:15 am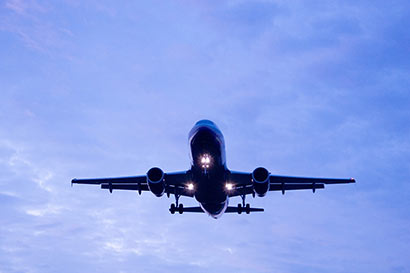 A cricket star searching for the lavatory on a trans-Atlantic flight allegedly caused panic among passengers yesterday when he tried to open the cabin door at 35,000ft.
The Sri Lankan was said to have pushed and pulled for up to two minutes at the exterior door on the packed British Airways flight from St Lucia to Gatwick after playing against the West Indies.
Terrified passenger Charlene Francis, 26, said: "It was pretty frightening. Suddenly he came over and tried to open the cabin door several times. It went on for a few minutes. He was pulling quite heavily.
"Some of his teammates were shouting and telling him to stop. Somebody said they had been drinking for four hours before they got on the plane." The recruitment consultant, from Willesden, North London, added: "The flight attendants came running down the aisle and tried to calm him down. It was very scary. He looked very dazed or drunk."
Mrs Francis said the incident happened six hours into the flight and the man was among a group of cricketers wearing the blue Sri Lankan polo-shirt with their country's name in yellow lettering.
She heard him tell cabin crew aboard the Boeing 777 carrying 229 passengers that he had been looking for the toilet – an account confirmed by BA.
A spokesman for the airline said: "During the flight a man got up and tried to go to the toilet. But instead of going to the toilet he tried to open the aircraft door in mid-flight. The event was linked to an element of alcohol. He explained his mistake and cabin crew accepted it in good faith."
BA stressed that it is impossible to open the pressurised door in mid-flight. At Gatwick, the players boarded a flight for Sri Lanka. Officials confirmed that the man was a Sri Lankan cricketer but declined to name him. (DailyMail)
Latest Headlines in Sri Lanka