Lanka's rebuilding and reconciliation success, an example to the world – Shannon
Posted by Editor on December 16, 2015 - 6:15 am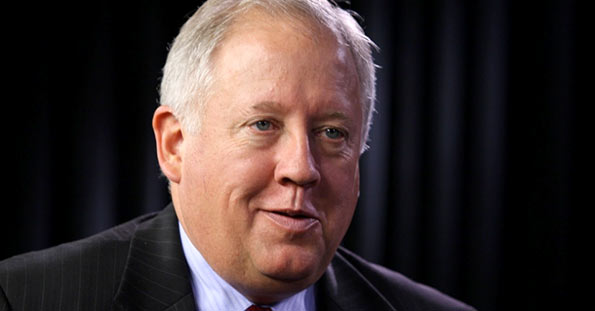 The United States says the success in rebuilding Sri Lanka and reconciling the people will be an example to the rest of the world, said US Under Secretary of State for Political Affairs-Designate Thomas Shannon.
The US Under Secretary of State who was speaking in Trincomalee yesterday said "What happens in Sri Lanka is of global consequence. Your success in rebuilding your country and reconciling your people will be an example to the rest of the world.
"The United States is proud to be a partner in this effort and proud to be an ally of Sri Lanka,"he said.
Addressing a gathering which included the Eastern Province Governor, the Chief Minister, politicians, government authorities after observing several US funded assistance programmes in Eastern Province Shannon said "it's been so excitingto witness first-hand the important work that communities, civil societyorganizations, and local authorities across this island are undertakingto improve the living standards of Sri Lankans. I am impressed bythe progress your country has made, both economically and socially".
Shannon said that the US was proud to work with SriLanka and help support thatprogress. "For nearly 60 years, U.S. development assistance has investedin the people of Sri Lanka, in their communities, and in the relationshipbetween our two nations" he added..
Shannon went on to say that US funded programs acrossthe country included almost every sector, agriculturaldevelopment, environment and natural resources,health, education, democracy and governance, economic growth,and humanitarian assistance.
"This partnership has resulted in remarkableachievements over the past sixdecades: controlling and eradicating malaria, modernizing the rail transportationnetwork, improving nutrition, enhancing irrigation, developing Chambers of Commerce, and much, much more," he added.
Shannon said that US will continue its support to communities in the East, currently worth more than 3.2 billion Sri Lankan rupees ($23 million).
"It's been a long road,and there is still far to travel. But, the UnitedStates will steadfastly support the Sri Lankan people as they continueon their historic journey towards prosperity, peace, and reconciliation.Together, we can build better lives and create better futures for the people of both our nations," he noted.
(Daily News)
Latest Headlines in Sri Lanka