LLRC report unacceptable –JVP
Posted by Editor on April 7, 2012 - 7:47 am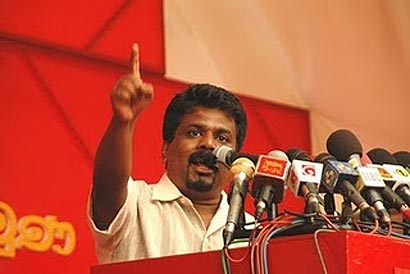 The JVP yesterday charged that the Lessons Learnt and the Reconciliation Commission and its recommendations were unacceptable.
JVPMP Anura Kumara Dissanayake said that the Commission had not been appointed with the sincere intention of probing war crimes, but at the behest of western powers. He also pointed out that the government had been making contradictory statements since its defeat at the United Nations Human Rights Commission sessions in Geneva and asked the government to clarify its stand was on the LLRC report.
"The government said that it was going to implement the recommendations of the LLRC report fully and now we have External Affairs Minister Prof. G.L. Peiris telling us in Parliament that the government is not going to implement the LLRC report fully as no country in the world has ever implemented the recommendations of a commission fully," Dissanayake said.
Courtesy: The Island
Latest Headlines in Sri Lanka