Man found shot dead inside vehicle in Panadura
Posted by Editor on February 28, 2023 - 9:00 am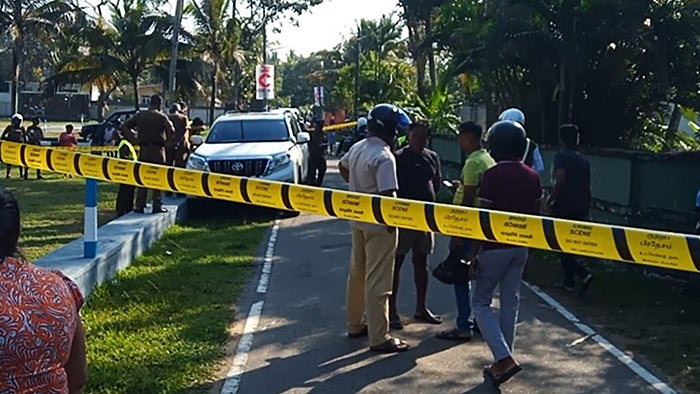 The body of a person who was shot dead inside a vehicle was found in Pinwatta, Panadura this morning (February 28).
The police believe that a gunman who arrived on a motorcycle had opened fire at the victim at around 8:00 AM.
The victim was found dead in the driving seat of the vehicle (Land Cruiser Prado), according to the police.
The identity of the deceased was not immediately clear.
A police investigation is underway over the shooting.
---
UPDATE – 10:55 AM:
The man who was shot dead this morning (February 28) close to the Pinwatte Public Cemetery was identified as a 56-year-old businessman named Sampath Kudagoda from Kirillawala, Kadawatha.
Two unidentified gunmen on a motorcycle had carried out the shooting.
Sri Lanka Police said that he was the owner of a foreign liquor store in Kadawatha Town and he was building a house in Pinwatta, Panadura, and was shot while on his way to the construction site.
A police investigation is underway to identify and locate the shooters.
Latest Headlines in Sri Lanka