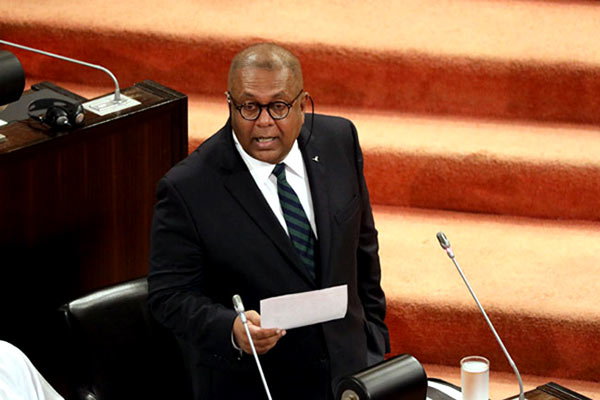 Finance and Mass Media Minister Mangala Samaraweera yesterday in Parliament promised to investigate the Telecommunication Regulatory Commission's action to shut down TNL's repeater station at Polgahawela. Citing TRCSL's action as an undemocratic move, the Minister stated that he only got to know about it an hour after the incident took place and was expecting a report from the TRCSL.
"Shutting down media organisations by the Government is undemocratic. There are many TV stations which sling mud at us but we do not harbour any hate against them," he said.
"I am a friend of the owners of those media stations. We should be able to keep our politics in one box and our friendships in another box as professional politicians. We should never mix them. As I remember, it was Voltaire who said, 'I disapprove of what you say, but I will defend to the death your right to say it.' That is the spirit of democracy," added Minister Samaraweera.
UPFA Joint Opposition parliamentary group member MP Wimal Weerawansa, who also agreed that it was undemocratic to shut down a station or its repeaters, identified the matter as a result of a political dispute between the President and the Prime Minister.
"We do not agree with the political line of TNL. It is owned by the brother of Prime Minister Wickremesinghe. It has slung mud at us many times. But we do not approve of the shutting down of a media organisation. It is undemocratic. This is a Government which came to power after promising five-star media freedom. I hope the Media Minister will answer this House as to how and why the transmission tower had been sealed," said Weerawansa.
(Source: Daily FT – By Ashwin Hemmathagama)