Manmohan seeks advice of Karunanidhi on Sri Lanka issue
Posted by Editor on July 17, 2010 - 1:53 am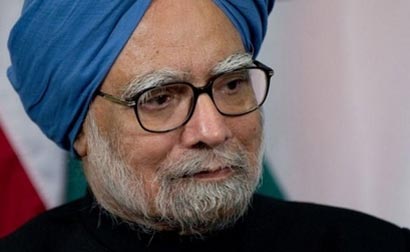 CHENNAI: Prime Minister Manmohan Singh has sought the views and advice of Chief Minister M. Karunanidhi to accelerate the process of genuine reconciliation to resolve the ethnic issue in Sri Lanka.
Responding to the Chief Minister's letter of July 3, Dr Singh, in his reply of July 9, stated, "My government will certainly do all that it can to enable the Tamils in Sri Lankan to live a life of dignity and self-respect. We will use our influence and make efforts to help in the restoration of normal life in northern and eastern Sri Lanka through rapid rehabilitation of the internally displaced persons [IDPs]."
Pointing out that the Union government had committed Rs. 500 crore for the purpose, the Prime Minister said the government would also render assistance in the construction of 50,000 houses for IDPs.
Besides, it was trying to restore normal economic activity in the areas by building infrastructure and promoting sustainable livelihood.
Thanking Mr. Karunanidhi for his letter on the situation of the Tamils, Dr. Singh mentioned that apart from his discussion with Sri Lankan President Mahinda Rajapaksa last month, he had recently met a delegation of Members of the Sri Lankan Parliament who belonged to the Tamil National Alliance.
The Hindu
Latest Headlines in Sri Lanka