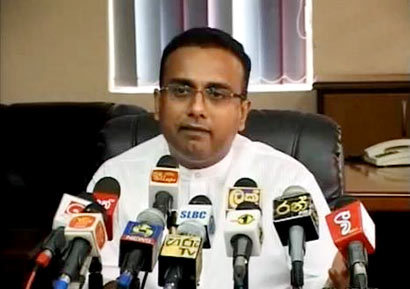 Parliamentarian Manusha Nanyakkara says that he will seek redress from the courts if the United National Party takes action against him.
Nanyakkara made this statement in response to reports that the United National Party would be taking disciplinary action against MP's who voted for the impeachment of Dr. Shirani Bandaranayake.
'We see this as a novel scheme by the opposition leader who failed to carry out his duty during the impeachment motion, to divert charges that are being leveled against him following the people's victory in the impeachment motion. We must make it clear that this disciplinary inquiry is just another show. That is our opinion. We hope to go to the courts and obtain an injunction against the measures that they will take,' stated Parliamentarian Manusha Nanyakkara.
Courtesy: News First