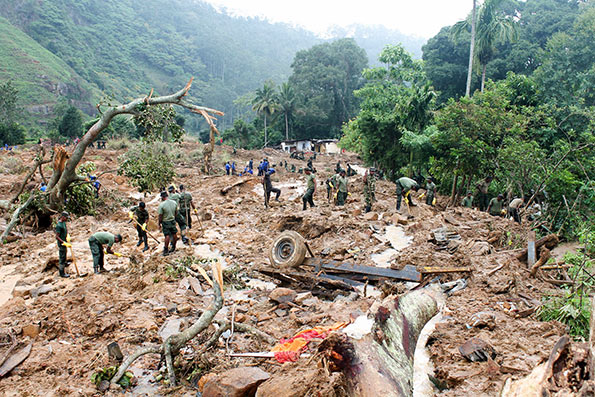 Badulla District Secretary Nimal Abeyasinghe said that the construction of houses have been completed, for those who were displaced following the landslide in Meeriyabedda.
Authorities say the houses will be handed over to the recipients after the renovation of the road network. The District Secretary added that houses have been constructed in the Makaldeniya area in Punagala.
The persons displaced in the landslide are currently sheltered at the Ampitiya tea factory.
The landslide that occurred in Koslanda, Meeriyabedda on October 24, 2014 claimed the lives of 16 people while names of 192 individuals are still on the list of missing persons, following the landslide.
(Courtesy: News First)