More crossovers from JHU?
Posted by Editor on December 15, 2014 - 7:43 am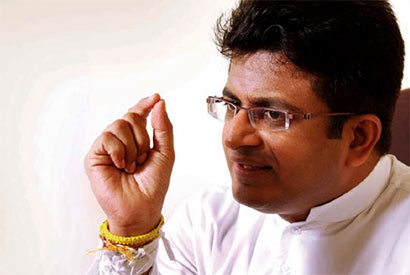 Former Jathika Hela Urumaya (JHU) Deputy General Secretary, Udaya Gammanpila said that the country will soon be able to see who the majority of the JHU supports, hinting that there will be more crossovers in the coming weeks.
The General Secretary of the United People's Freedom Alliance (UPFA), Minister of Environment and Renewable Energy, Susil Premajayantha added that the government would be putting out its election manifesto within the course of the week.
He said that his leaving was not a solitary case and that many JHU members were in touch with him and were discussing their future course of action.
I do not want to break up the JHU, which is why I only informed Party General Secretary, Patali Champika Ranawaka of my quitting the party and joining the government as an independent member, he said, adding that he could well understand Party Leader, Ven. Omalpe Sobitha Thera's despondency over his defection.
"Can the JHU wash their hands off if the joint Opposition alliance, of the New Democratic Front, with Former President Chandrika Bandaranaike Kumaratunge, United National Party (UNP) and Opposition Leader, Ranil Wickremesinghe, UNP MP Mangala Samaraweera and UNP Assistant Leader Ravi Karunanayake, after 100 days decide to take the country on the path of separatism, or Tamil Eelam. There are doubts as to what the JHU is doing with this unholy alliance. I chose the country over the unity of the Party. I could no longer stay silent," Gammanpila said.
The JHU should either become independent and gather the other Buddhist forces around them and take to politics from that stance, he added.
"If President Mahinda Rajapaksa is to be kicked out, someone worse cannot be brought in," the Western Provincial Councillor said.
(Courtesy: Ceylon Today)
Latest Headlines in Sri Lanka