More land to be released in Sri Lanka's North
Posted by Editor on July 20, 2015 - 8:34 am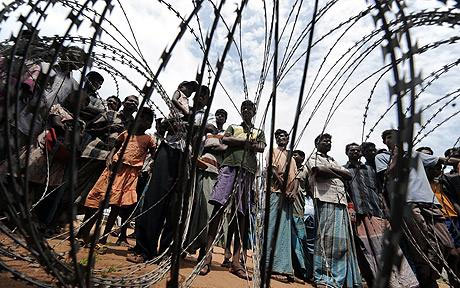 The government is in the process of identifying and releasing more private land from the High Security Zones in the Northern Province, according to a top official of the Defence Ministry.
Responding to queries by The Hindu on the discussion during the visit of Defence Secretary B.M.U.D. Basnayake to Jaffna on Saturday, the official said that surveyors and other field officials are also being involved in the process to ascertain the veracity of claims and spot the owners concerned.
Land with armed forcesWhile the Defence Ministry official said he was not in a position to give a figure, it is learnt that over 5,000 acres are still with the security forces. According to the website of the Resettlement Ministry, as on April 30, there were still 13,480 families coming under the category of internally displaced persons (IDP), who have not yet been resettled. Since 2009, about 6,200 acres of private land has been released.
The official said the government has also decided to provide monetary compensation based on market value of land to legitimate owners in case the authorities are not in a position to return it. Or, the owners would be offered alternative pieces of land.
The official was responding to reports that the Army had, during Mr Basnayake's visit, questioned the need for releasing more land when the resettlement of people had not taken place where they had been released.
An official in the Resettlement Ministry said that given the inadequacy of civic amenities and lack of access to schools, it is not possible for people to resettle them in the released lands. Those willing to go back are given a nominal resettlement allowance. Only a small number of temporary shelters have been put up, the official added.
(The Hindu)
Latest Headlines in Sri Lanka