Murder probe as Sri Lankan stabbed to death while out delivering pizzas
Posted by Editor on October 29, 2013 - 10:01 am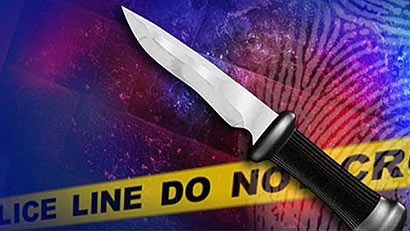 A SRI Lankan pizza delivery man who came to England to earn money to support his family has been murdered while out working in South Yorkshire.
Thavisha Peiris, who moved to Sheffield two-and-a-half years ago to study at university, was found dead late on Sunday night. Police have launched a murder investigation over the death of the "calm and quiet" 25-year-old Buddhist, who is originally from Sri Lanka's capital Colombo.
Three men have been arrested since he was found at 10.30pm with stab wounds in Southey Crescent, Sheffield.
A friend of Mr Peiris, who did not want to be named, said: "He is a calm and quiet person, he is really funny with all the people. He didn't have any enemies like that so I don't know why they killed him. He is a very funny and good guy, everyone knows that. We only know that he was stabbed multiple times, that is the only thing I know. "
Mr Peiris came to England in 2011 to study software engineering at Sheffield Hallam University. Since finishing his course he has worked full time, including for one-and-a-half years at Domino's Pizza, while looking for a job where he could use his qualification.
His friend said: "We can't even believe it even now. I still haven't seen the body. Even the family can't believe it, they can't believe that he is dead.
"He wanted to support his family by working here, that is the main thing he had got on his mind. He wanted to leave them money, he had a plan to get his parents here."
South Yorkshire Police are urging anyone with information about the attack to call 101.
(Courtesy: Yorkshire Post)
Latest Headlines in Sri Lanka