Muslims never asked for a separate area for themselves says Minister
Posted by Editor on March 19, 2018 - 10:06 am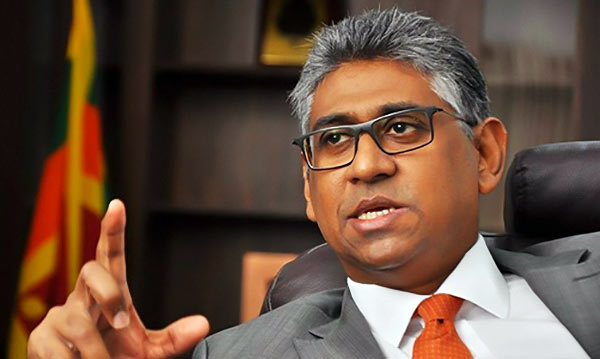 Although extremist groups are spreading hatred among Muslims in various countries in the World they will not be permitted to do so in this country said Minister Faiszer Musthapha Minister of Provincial Councils and Local Government.
The Minister stated this when he met the most reverend Thibbatuvawe Shri Sumangala the Mahanayake Thero of the Malwathu Chapter at the Malwathu Maha Viharaya Kandy. The Minister expressed his ideas on the recent disturbances that occurred in the Kandy area.
"The Sinhalese and Muslims lived harmoniously from the times of the Sinhalese Kings. They had no quarrel among themselves. Even the Meerakam Mosque in Kandy has been built on a land that is sacred to the Sinhalese. The Muslims have never asked for a separate area of land for themselves. However racist elements are spreading racism and hatred.
There are racist elements not only among the Muslims but in the Sinhala and Tamil communities. There was a handful of persons who are instrumental in creating conflict among the Muslims and Sinhalese. However a broad dialog has to be initiated among all the different communities to defeat these negative viewpoints."
(Government News Portal)
Latest Headlines in Sri Lanka