Namal to carry Rajapaksa Trade Mark- Kurahan Saatakaya
Posted by Editor on April 24, 2010 - 2:46 am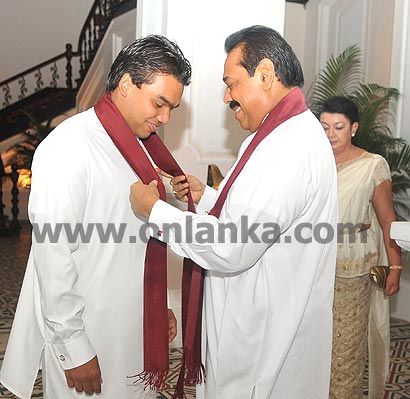 Onlanka News – By Janaka Alahapperuma
(Pix By: Chandana Perera & Nalin Hewapathirana)
Namal Rajapaksa, elder son of President Mahinda Rajapaksa was sworn in as a MP at the inaugural session on the 7th Parliament, on 22nd April at 8.45 am. Namal contested the last general election which was held on 8th April under the United People's Freedom Alliance (UPFA) from the Rajapaksa Family strong hold in Hambantota District. He obtained a record number of preferential votes from the district and came out on top of the list putting behind his uncle, newly elected Speaker of the parliament Chamal Rajapaksa who has decades of experience as a MP and a minister in the Sri Lanka political arena.
Just before Namal Rajapaksa leaves Temple Trees to take oaths as a MP in the parliament, President Mahinda Rajapaksa felicitated him by offering the 'Rajapaksa Trade Mark', the traditional 'Kurahan Saatakaya- (Maroon Shawl)' and taught him how to wear it. President Rajapaksa and Mrs Rajapaksa also bestowed their blessings on their son.
President Rajapaksa who has decided not to address the inaugural session of the parliament was however seen while following the parliamentary proceedings of the opening ceremony inside a media box near the translators. Meanwhile First lady Shiranthi Rajapaksa and few family members were seen in the VIP gallery watching her son being sworn in as a MP.
Pictures are seen here of the affectionate parents, President Mahinda Rajapaksa and First Lady Shiranthi Rajapaksa bestowing blessings on their elder son at Temple Trees and Namal Rajapaksa, Sanath Jayasuriya and Prof. Rajiva Wijesinghe taking oaths as MPs with other members in the parliament.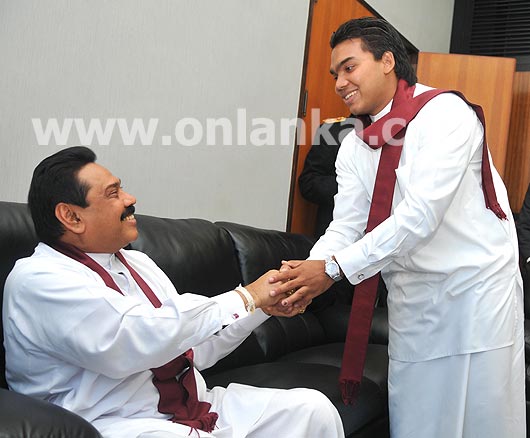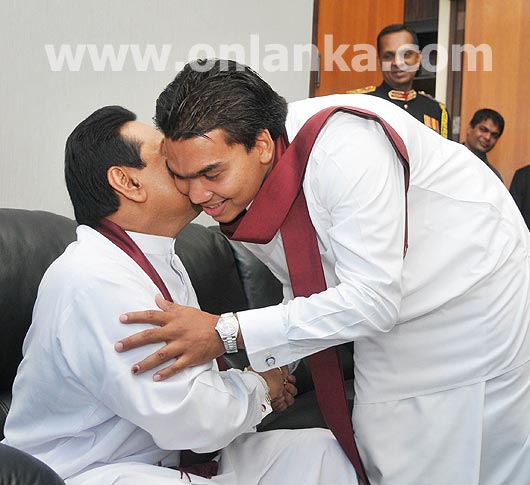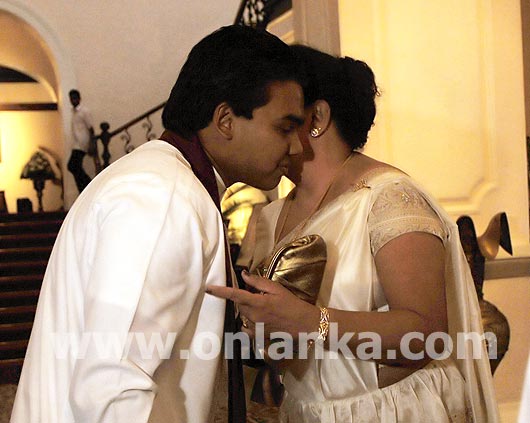 Latest Headlines in Sri Lanka