NATA on censorship
Posted by Editor on August 29, 2011 - 4:13 pm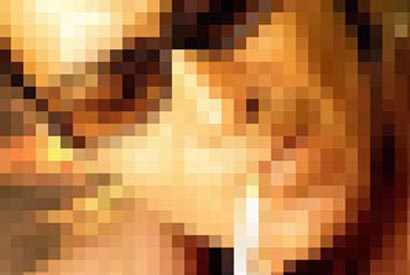 National Authority on Tobacco and Alcohol said today, that as of September 1, the censorship of alcohol and tobacco consumption on television will be scrapped and instead new regulations will be introduced to discontinue the airing of all television programmes showing alcohol or cigarette consumption.
These new rules will be implemented in accordance to the provisions of the NATA Act. However the National Authority on Tobacco and Alcohol Chairman Prof. Carlo Fonseka said that in the case of programmes produced before the date on which the NATA Act became operative, which is December 1, 2006, and if there are practical difficulties in deleting such scenes, TV channels will be permitted to show such programmes under certain conditions.
"In the full 20 seconds preceding the commencement of the programme TV channels should air the opening message provided by NATA without any obstruction or comment. Whenever smoking/ or drinking scenes appear during a programme, the appropriate message provided by NATA should be aired occupying not less than 1/5 of the screen in," Prof. Fonseka said.
He said that in  a programme originally produced in a particular language but is subtitled or dubbed in another language, the NATA messages should be shown in the language which the programme is dubbed or subtitled in. Prof. Foneseka said the appropriate message should be aired for the full duration depicting the smoking/drinking scenes and that some of the messages shown will be images of illnesses that are caused by the consumption of smoking or alcohol consumption.
Sri Lanka Medical Association Consultant Psychiatrist, Dr. Mahesh Rajasuriya said that the new regulations are likely to be far more effective than the censorship of alcohol and cigarette consumption which has been in effect since 2006. "Images of alcohol and cigarette consumptions has increased dramatically in television programmes in the past few years. Research has shown that these images have a vast impact on viewers, especially young people. Our aim is to reduce consumption of alcohol and cigarettes," Dr. Rajasuriya said.
Courtesy: DM Online
Latest Headlines in Sri Lanka