New regulations on tobacco and alcohol scenes on TV
Posted by Editor on August 18, 2011 - 2:05 pm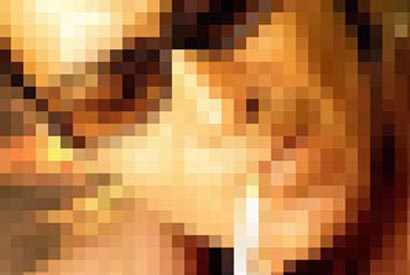 A series of new regulations will be implemented restricting the use of mosaics or blurred images masking tobacco and alcohol scenes in television programmes.
Broadcasters will also be required to air messages that convey the hazardous effects of tobacco and alcohol use with effect from September 1, as noted during a Media Awareness Campaign on tobacco control organized by the Jeevaka Foundation.
Sharing his views, Prof. Carlo Fonseka, the Head of the National Authority on Tobacco and Alcohol (NATA) said there was evidence that the modes of entertainment such as films, tele-dramas and music have a tremendous influence on people's day-to-day attitudinal behaviours.
"This mosaic mechanism has not been authorized by us. It has only brought the wrath of the public on the authorities," he said. "Through depiction of alcohol and tobacco use in films and tele-dramas, the entertainment media violates the provisions of the NATA Act."
NATA also encourages producers to include scenes depicting the negative aspects of smoking and alcohol use.
In Sri Lanka tobacco and alcohol are responsible for the loss of over 40,000 lives yearly. With the enactment of the National Alcohol and Tobacco Act No. 27, any form of advertising, promotion and sponsorship of tobacco and alcohol products was banned. However using subtle strategies the two industries are trying to creep through the law, Prof. Fonseka added, the Policy Research & Information Unit of the Presidential Secretariat reports.
Courtesy: Ada Derana
Latest Headlines in Sri Lanka