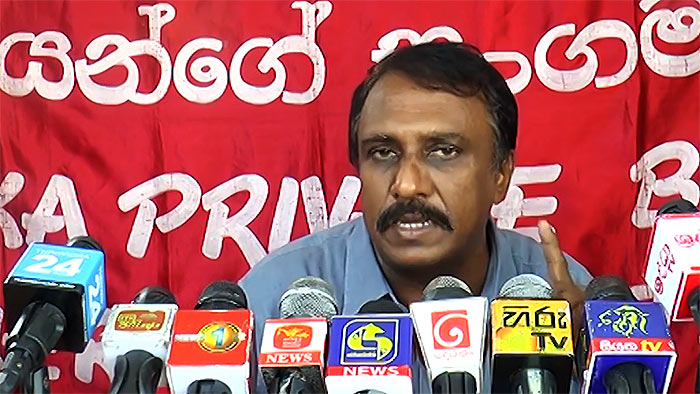 It is not possible to reduce bus fares considering the diesel price revision on yesterday (January 02), Lanka Private Bus Owners' Association said.
Speaking to the Media, Chairman of the Association Gemunu Wijeratne said they cannot reduce fares based on a Rs. 15 diesel price reduction per litre.
He said according to the National Bus Fare Policy, bus fares should be revised if diesel price is revised by 4 percent.
Gemunu Wijerathna made a similar remark when diesel prices were reduced by Rs. 10 in December, 2022.
Yesterday (December 02), Ceylon Petroleum Corporation (CEYPETCO) and Lanka IOC (LIOC) announced the reduction in prices of auto diesel and kerosene oil.
Accordingly, a litre of auto diesel has been reduced by Rs. 15 and the new price is Rs. 405.
A litre of kerosene oil has been reduced by Rs. 10 and the new price is Rs. 355.
The price of other types of fuel will remain unchanged.