Off the air in Rupavahini
Posted by Editor on February 28, 2011 - 9:42 am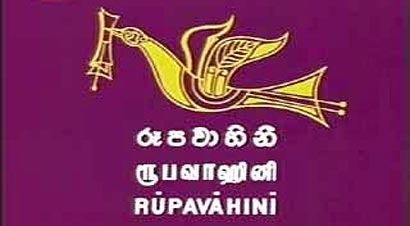 Source: DM Online – By Kelum Bandara
Sri Lanka Rupavahini Corporation had written off as much as Rs. 123 million as "unrecoverable" balances in 2009, including Rs. 47 million from various government establishemetns, Parliament was informed last week.
According to the annual report of the Corporation presented in Parliament, this amount written off also included Rs. 7 million receivable from foreign television channels, and Rs.65 million from client debtors.
Besides, medical bills worth Rs.2 million had been rejected by the Insurance Companies for reimbursement. Also, Rs. 151,300 overpaid to the Inland Revenue Department in terms of taxes had been recovered. Yet, it had been included in the balance writing off without obtaining the Treasury approval.
The Corporation, the report said, had invested Rs.1.1 million in Lanka Puwath in 1992 and 1994, but there had been no dividend up to 2009 though the investment had been maintained. The report said that the Corporation had paid no attention about the use of this investment.
As for court cases filed against the institution in the year, external parties had filed 11 cases against it by December 31, 2009, and six of them were dismissed.
One case had been withdrawn while the judgment of another was pronounced during the year under review. The Corporation had paid Rs.2.7 million to some lawyers as fees for these cases.
The plaintiffs had claimed an amount as high as Rs. 1.5 billion as compensations in seven of the pending cases. Besides, the Corporation had also filed 15 cases against external parties, and was expected to recover Rs.20 million as compensation. The fees paid for lawyers in these cases amounted to Rs. 346,750.The report revealed that Rs. 29 million collected as tsunami aid had been deposited in fixed bank accounts instead of transferring it to the President's Fund for Disasters. Later, Rs. 5 million out of it had been donated to the Api Venuwen Api Fund and another Rs. 5 million to Uthuru Mithuru project. In another serious financial irregularity, the Corporation had invested Rs. 572 million without approval by the Treasury in terms of the Finance Act and the Public Finance Circular.The report also revealed that the transactions of the Tsunami Fund had not been included in the financial statements of the Corporation.
Latest Headlines in Sri Lanka