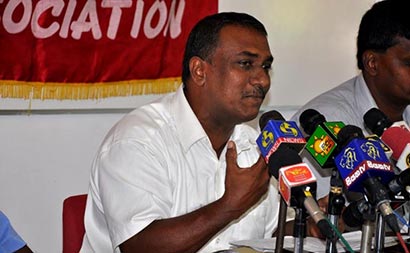 The Lanka Private Bus Owners' Association (LPBOA) President Gemunu Wijeratne addressing the media yesterday said that commencing tomorrow only 50 per cent of the private buses would operate.
Wijeratne pointed out that the crew who was operating buses on long-distance routes would be unable to cast their vote if all private buses operated as usual. Though there were about 20,000 private buses, only half would be operated for the convenience of commuters as well as voters in all 25 districts.
The private buses used for the transport of ballot boxes had been guaranteed their safety . The buses would ensure that the ballot boxes would reach the respective counting centres without any sort of fraudulent activities.
The bus crew who would handle the transport of the ballot boxes had been instructed to strictly comply with the election rules and regulations to the letter, he said.
Wijeratne said that the LPBOA had held a discussion with the Election Commissioner Mahinda Deshapriya to get his permission to allow postal voting for all private bus crew, because the many bus operators who were on duty during the election were unable to cast their vote at the designated polling booths on time. The Election Commissioner had expressed his willingness to introduce a postal voting system for all private bus crew t future elections. "Our bus crew, particularly on long-distance routes who are operating buses during the election days are unable to cast their votes", he said.
(The Island)