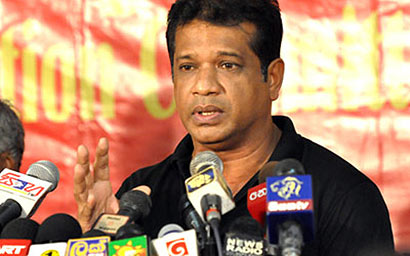 Chairman of the National Trade Union Centre, K. D. Lalkantha states that a new Constitution which abolishes the executive presidency is necessary, and that power should subsequently be vested with public representatives and the Parliament.
He stated this upon attending an event in Polonnaruwa yesterday (06).
Lalkantha said that the Parliament was powerless in the presence of the executive presidency, and that the Constitution must therefore be revised.
He added that a government which crowns farmers would be created after the general election of 2020.
K. D. Lalkantha proceeded to state that every single government that came into power after the gaining of independence disregarded the farming community, allowing the wealthy to take maximum advantage of the farmers' harvest.
(Ada Derana)