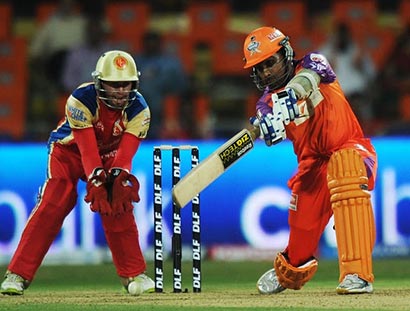 The 'Students Federation for Free Eelam' will petition to the Commissioner of Police urging him not to grant permission for conducting the IPL cricket match in Chennai if Sri Lankan players participate in it.
The first match is to be played between Chennai Super Kings and Mumbai Indians at the Chidambaram stadium here on April 6. The application of the Tamil Nadu Cricket Association seeking Public Resort Licence to conduct the match is pending with the Chennai Police.
Federation state coordinator V. Prabhakaran said letters would be written to the Board of Control for Cricket in India, IPL team owners and stadium authorities not to permit Sri Lankans to play in Chennai as it would hurt the sentiments of Tamils in the State. "A decision to this effect was taken after a majority of youth who responded to a questionnaire in Chennai on Sunday concurred with our view that Sri Lankan players should not be allowed to play IPL in Chennai," he said.
Several teams of students went around distributing hundreds of questionnaires to youth in the city. "Some of the questions were like…Are you aware of the Sri Lankan issue? Should Sri Lankan players be allowed to play IPL in Chennai? Do you support the ongoing students' protests?…"
Mr. Prabhakaran said questionnaires were given to youth on the beaches, malls and residential areas. A majority of the youth replied that they were aware of the Sri Lankan issue and opined that protests blocking road traffic or trains disrupted their daily life. "We have decided to avoid such agitations hereafter…almost of them extended their support to the cause. However, they were not against Sri Lankans playing in other States."
Student coordinators of at least 60 colleges met at Valluvar Kottam here on Saturday to discuss the next course of action. A think tank was formed and student teams were assigned to study the possibilities of communicating with the international community, Tamil diaspora and the United Nation on necessity for an independent international probe into war crimes in Sri Lanka, he added. (Source: The Hindu)