PM Modi to push economic ties in Sri Lanka
Posted by Editor on March 9, 2015 - 10:46 am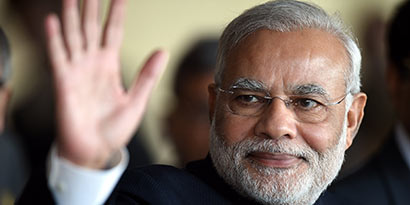 India is expected to offer a credit line to Sri Lanka to ensure funds for infrastructure and development projects and expanded support for military training during Prime Minister Narendra Modi's two-day visit to the island nation this week, as New Delhi aims to match growing Chinese influence in the Indian Ocean Region.
The March 13-14 visit is the first standalone trip by an Indian PM to the southern neighbour in 28 years. With a new government in Colombo under President Maithripala Sirisena, India will explore ways to boost economic partnership to make the free trade agreement between the countries more effective, diplomatic sources said. There are already signs of revival in bilateral relations, which had stagnated under the previous pro-China Mahinda Rajapaksa regime.
Early conclusion of the Comprehensive Economic Partnership Agreement, which was blocked by the previous Lankan government, could also be on the agenda of meetings between Modi and Sri Lankan leaders. The commerce secretaries of the two countries had met in Colombo last week to explore ideas to boost trade and increase Lankan exports to India under the FTA, sources said.
India, on its part, will consider investing in the island nation's manufacturing sector to help boost its economy. Indian investments would increase the export capacity of Sri Lanka, the sources said, adding that Colombo is keen for Indian investments in automobile parts, pharmaceutical, textile and engineering products.
(India Times)
Latest Headlines in Sri Lanka