Police release name of Lankan student gunned down in robbery
Posted by Editor on December 30, 2010 - 1:50 pm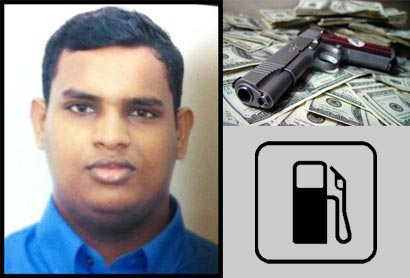 Kansas City police today identified a gas station clerk fatally shot during an ambush robbery Tuesday as 25-year-old Sri Lankan student Sujendra Amarasingham.
The Ad Hoc Group Against Crime is sponsoring a prayer vigil at 5 p.m. today for Amarasingham at the scene of the crime.
Amarasingham was working at Inner City Oil at 59th Street and Swope Parkway when he was shot by a gunman about 4:40 a.m. The gunman waited for Amarasingham to come outside from his secured bullet-resistant booth to empty trash. Amarasingham apparently saw the gunman and ran back into the building but was shot at the front door. The gunman stepped over Amarasingham's body and stole merchandise, but no cash.
A customer arrived a few minutes later and tried to pay for gas. The customer saw Amarasingham dying on the floor and stepped over him to steal cash from the register. The customer left without offering help or notifying police.
Another customer arrived about 20 minutes later and called police.
Amarasingham died at a hospital.
Police publicized photos of the gunman and the opportunistic customer from the store's surveillance system. Police received eight to 10 tips that investigators are tracking down.
Amarasingham was studying electrical and computer engineering at the University of Missouri-Kansas City. He was from Sri Lanka, where his parents live, Kansas City Star reports.
Courtesy: Ada Derana
Latest Headlines in Sri Lanka