President has no power to dismiss PM – Vajira
Posted by Editor on February 16, 2018 - 8:15 am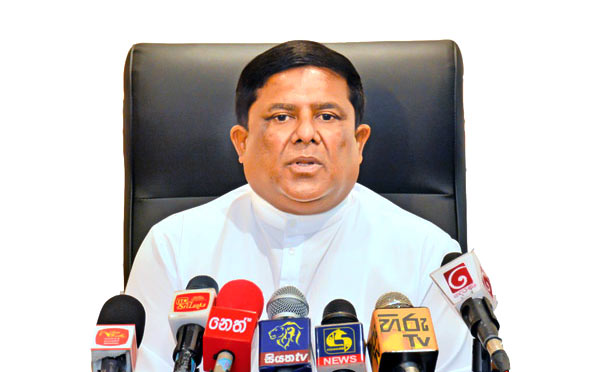 The President does not have the power to dismiss a Prime Minister according to the 19th Amendment to the Constitution, Home Affairs Minister Vajira Abeywardene said yesterday.
Minister Abeywardene told the media that the stability of the government has been ensured by the 19th Amendment to the Constitution which was enacted in April 2015. He also said the President also could not dissolve Parliament till four and a half years of Parliament's term is completed.
"The mandate given by the people in January 8, 2015 still remains intact. A new president was elected in 2015 but the mandate received by the local bodies in 2011 remained unchanged till their terms were over. The situation remains the same now as well as the mandate received by the Sri Lanka Podu Jana Party is different while the mandate received in 2015 is separate," the Minister said.
The minister added that the mandate of 2015 remains the same as all the parties who asked for a mandate for a change in 2015 has got a total percentage of 55 percent at this year's local government election.
He added that those who made statements were not aware of the real situation. "The statements that have been made so far are not in line with the Constitution" he added.
(Source: Daily Mirror – By Yohan Perera)
Latest Headlines in Sri Lanka