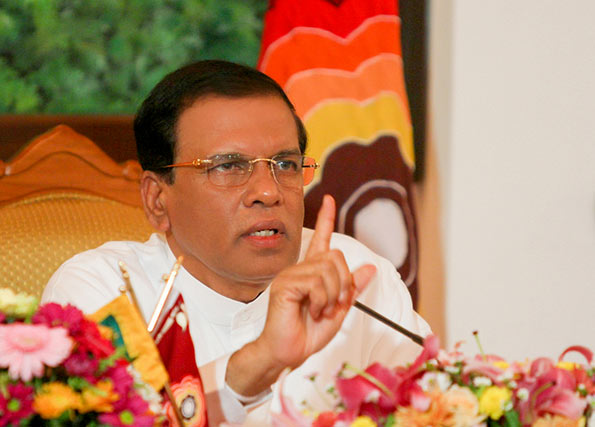 The special attention of the President Maithripala Sirisena has been drawn to certain issues arisen from the budget proposals and the suggestions and grievances made by the public and the trade unions.
The President, as a People's President and as the Head of the Government, which is a people-friendly government, emphasized the importance of listening to the policy disagreements arisen within the public as well as the trade unions and the importance of discussing before come into the final conclusion.
President Maithripala Sirisena invited the relevant stakeholders for a discussion regarding the doubtful areas of the budget 2016.
Already, the attention of the President has been drawn to the demands made by the trade unions and he is expected to hold discussions as soon as possible with the relevant stakeholders in this regard based on practical and justifiable solutions to the problem.
The discussion is scheduled to be held after the President's return to the country on December 16, after completion of the State Visit to the Vatican.
(President's Media)