PRICES ARE GOING UP AND THIS IS JUST THE BEGINNING, SAYS RAVI KARUNANAYAKA
Posted by Editor on July 5, 2010 - 9:49 am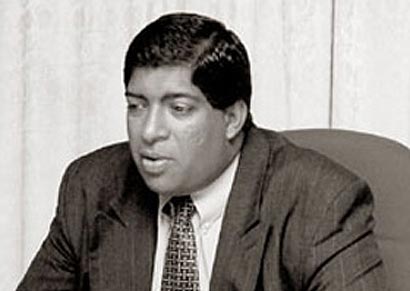 July 05, 2010: The government has increased the prices of almost everything, but it has not increased the salaries. This is only the beginning as the government has to dance to the tune of the IMF, says parliamentarian Ravi Karunanayake.
He was expressing these views addressing a public meeting yesterday to establish Janabala Mandala in the Henamulla area in Colombo North under the UNP restructuring process.
"They have not increased the salaries but the prices of everything including fuel, bread, sugar and milk powder have been increased. This is just the beginning. The budget they have presented is the budget of the IMF. The government is dancing according to tunes of the IMF.
" Look at the ministers who shout at the UN. They say that they will surround them. Why just shout? Why don't they do it? They are trying to destroy the peace in the country by trying to be cardboard heroes. If you can build the country by scolding the foreigners, then do it by all means. But if you're trying to be cardboard heroes by scolding them, then just stop it," said Ravi.
At the occasion Citizens Front parliamentarian J. Sri Ranga also expressed views about the MP Ravi Karunanayake's politics.
"Some persons try hard to say that Ravi Karunanayake is promoting racism. But we see in parliament that it is only Ravi Karunanayake who speaks on behalf of all the ethnicities. That is why we are prepared to work with him," said Ranga.
News First
Latest Headlines in Sri Lanka