Rajapakshe damns International Community
Posted by Editor on March 25, 2017 - 6:50 am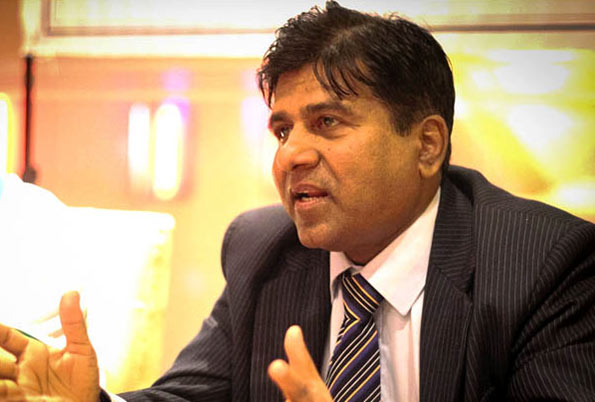 Minister of Justice Wijeyadasa Rajapakshe Thursday lashed out at the international community for making unrealistic demands from Sri Lanka.
Participating in Thursday's debate in Parliament, on a number of regulations, the Minister said that probing war crimes while simultaneously trying to promote reconciliation was impractical as it would only cause more inter-communal tension.
"Advocating for reconciliation, while investigating war crimes is like two separate railway tracks that never meet. Probing war crimes could actually create more tension among the ethnic groups," the Minister said. In addition, the Minister pointed out that the Government had done its utmost to meet the criteria set by the EU to regain the GSP Plus trading facility, and that it was high time Sri Lanka was awarded those benefits. Furthermore, addressing the land issue in Hambantota, the Minister said that both, the government and the Opposition, should consider the significance of the situation instead of holding on to their respective ideologies and agendas. "The Opposition shouts that the government is giving the lands in Hambantota away while the government is saying it has no option but to lease them out. However, this Parliament should think of the future as there is going to be a scarcity of lands in the future," he said adding that "giving the lands on a 99-year lease has to be re-thought as the country will regain the lands only after three generations have passed. Will Sri Lanka be a superpower in 99 years like China was when it got back Hong Kong from the UK?" he questioned.
The Minister also criticized Transparency International for demanding the disclosure of the President's and Prime Minister's assets soon after the Right to Information Act came into effect.
"Is Transparency International going to divulge the amount of dollars they receive from international sources?" he queried.
In response to Janatha Vimukthi Perumana (JVP) MP Vijitha Herath's question as to why the government had agreed to establish a hybrid Court in 2015, the minister said that the government had not been silent on the matter and had notified the United Nations that it was not in agreement with such a request.
(Source: Ceylon Today – By Skandha Gunasekara)
Latest Headlines in Sri Lanka