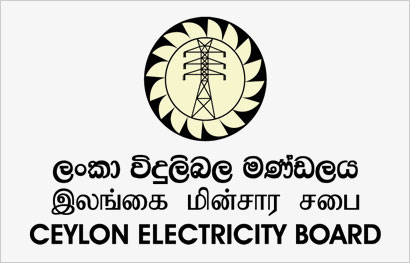 Ceylon Electricity Board (CEB) says that consumers who can show a 10% reduction in the April, May or June electricity bill, in comparison to their March 2012 electricity bill, will receive 50% off while those who show a 20% reduction will receive free electricity for a month.
The programme was commenced from yesterday (April 1), as part of the 'Heta Wenuwen Ada' (Today for Tomorrow) national energy conservation programme, under the guidance of the Ministry of Power and Energy.
The CEB states that any of the 4.6 million domestic electricity consumers of the country can register and participate in the programme.
1000 consumers who have reduced electricity consumption by 20% will be chosen through a raffle draw and will be provided the electricity cost for the relevant month while 5000 consumers that reduce their electricity bill by 10% will be awarded a 50% discount on their monthly bill.
Registration for the programme commenced on April 01, while consumers who wish to register should simply type L <space> their 10-digit CEB account number and SMS it to 0114 338338. LECO consumers should type esc <space> their 10-digit LECO account number and SMS to 071-4643643.
Courtesy: Ada Derana