Sajith Group to chargesheet Ranil
Posted by Editor on October 29, 2011 - 7:42 am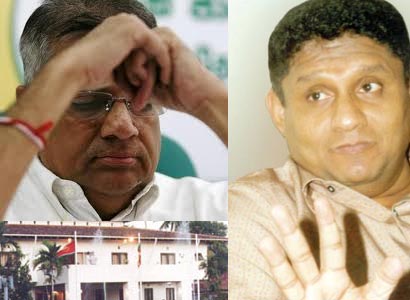 The Sajith Group is to chargesheet UNP leader Ranil Wickremesinghe for allegedly violating the party constitution inspite of Thursday's Working Committee ruling that members have to obtain the leadership's permission to hold press conferences or public meetings.
Southern Provincial Councillor Maithri Guaratne told The Island yesterday that freedom of speech was guaranteed by the country's Constitution and no party could violate that right.
Questioned if it was correct for them to disregard a constitution that they had agitated for, he said that the UNP leader had overridden the law on numerous occasions and was therefore not entitled to speak of discipline.
When asked if it was not wrong to disregard constitutional provisions after accusing others of doing it, Gunaratne said that Article 8 of the UNP Constitution was a broad section and did not prohibit the right to freedom of speech in essence or spirit.
He said that the Sajith Group would continue to hold media briefings and public meetings to air their views and did not consider it unlawful.
It was Wickremesinghe who had to be hauled up for indiscipline for repeatedly behaving in a dictatorial manner, while accusing President Mahinda Rajapaksa of doing just that, Gunaratne said.
The charge sheet against Wickremesinghe, which would contain a minimum of ten allegations, was in the process of being drafted and would be handed over to the UNP General Secretary shortly, he said adding that they would insist on a retired judicial officer being appointed to conduct an investigation.
The same procedure should be followed in inquiring into the suspension of the Kotte UNP Organiser and WPC member Shiral Lakthillake and Matara District MP Buddhikka Pathirana and Wickremesinghe's nominees would not be accepted, Gunaratne noted.
Courtesy: The Island
Latest Headlines in Sri Lanka