SLFP to act against its secretary
Posted by Editor on August 8, 2016 - 8:36 am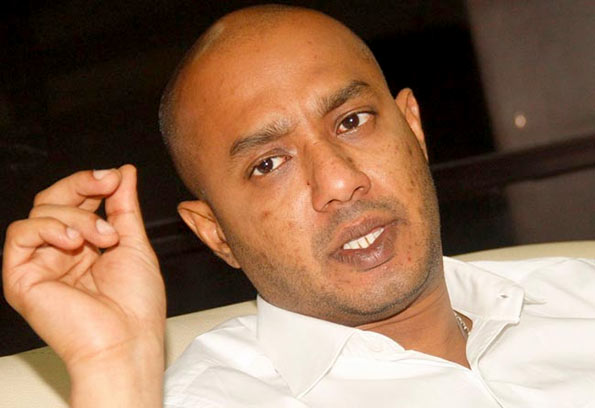 Disciplinary action will be taken against Sri Lanka Freedom Party (SLFP) General Secretary Duminda Dissanayake, who is also the Minister for Agriculture, over the malpractice he allegedly committed while in office, said SLFP member of the Joint Opposition, MP Vidura Wickremenayake.
Speaking to Ceylon Today, he emphasized that the financial malpractice committed by Dissanayake must be accounted for.He added,
"Under his leadership the ministry has undergone a daylight robbery. They have leased a building for millions of rupees, so far they have not occupied it. More than half of that money has been paid to the dealer. We heard that a lot of renovations are yet to be done, including the elevator. This is financial malpractice. Will they conduct an inquiry into this? The government preaches good governance. But it should start at home."
He made this remark in reference to the disciplinary action taken against MP Sanath Nishantha, who had allegedly made disparaging remarks about the SLFP Chairperson, President Maithripala Sirisena.
Speaking to Ceylon Today he noted that the SLFP central committee should prioritize the interests of its members and look into their grievances rather than taking disciplinary action. He continued, "They should investigate the truth about this. They should find the causes for this, and under which circumstances it was done. You can always suspend the membership, but is this the time for that? They should understand that instead of joining the government we are in the Opposition. The Opposition is the next government.
Rather than distracting people, we have to focus on working with them. These MPS have the backing of the masses as opposed to those appointed via the national list. We have to weigh the pros and cons of all of these with regard to the future of the party. I personally believe that there should be discipline. They should start with the general secretary of the party."
(Source: Ceylon Today – By Shaahidah Riza)
Latest Headlines in Sri Lanka