Smuggling ring between India and Sri Lanka
Posted by Editor on November 4, 2014 - 10:06 am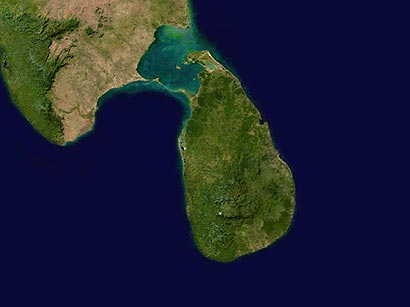 Susai Vaz, a country boat fisherman in Pamban, India says smugglers are constantly on the prowl along the coast looking for prospective fishermen to ferry gold or narcotics across the water. "But they know that I am not the one they want," says Vaz.
But not all have the determination of Vaz who hails from a traditional fishing community of Rameswaram. Fishermen here acknowledge that smuggling of gold, silver and drugs – and kerosene during the civil war – has been an under-the-radar but a definite presence along the coast of this border district of Ramanathapuram that at some places is only a few hours boat ride from Sri Lanka. In this arid, underdeveloped region, many who are not traditional fishermen get into fishing because they have no other option and some get tempted by smuggling's promise of easy lucre. G Arul, president of country boat fishermen in Pamban, says that fishers addicted to alcohol are particularly susceptible.
Fishermen, however, are only a small cog in a vast network and get paid just the ferrying charges. The agents are the masters on the field though the big fish is usually elsewhere.
The agents have their ears close to the ground and know who is in trouble or is desperate for fast cash, says U Arulanandam of Alliance for Release of Innocent Fishermen. "They will closely follow the fisherman and then make an offer," he said.
The smuggled items are exchanged at the International Maritime Boundary Line of India and Sri Lanka. The fishermen may just be a cog in the wheel but are absolutely crucial to the operation. "It is very difficult to nab them once they are in the waters and most of our seizures occur only on land. Security agencies are no match for fishermen who know the sea very well," says a marine police official.
Meanwhile, the families of the five fishermen sentenced to death by a Sri Lankan court continue to suffer. With their sole bread winners locked up, the families survive on the daily allowance of `250 given by state government."Our men are innocent and justice will prevail. They will return soon," says Skenita, wife of Prasad, one of the five fishermen.
Community leaders too assert that these fishermen are innocent. They point out that those sentenced were on a mechanized boat that is regulated and monitored whereas smugglers use country boats that are rarely monitored and often overlooked by the Lankan Navy intent on punishing trespassers. "In the entire history of this coast, we have not supported any fisherman held on smuggling charges. Many fishers were held earlier for smuggling but none of our associations supported them. But we all know that these five are innocent," says B Jesuraja, district secretary of Tamil Nadu Mechanized Boat Fishermen Association.
The systemic problem is that these fishers cross the border to fish and a few fall for the easy money offered by smugglers, say activists. "The government should take efforts to solve the basic issue of cross-border fishing and provide fishers here with alternatives," says Vareethiah Constantine, a researcher and activist here.
"We want the government to eradicate the network of smuggling from this coast once and for all because innocent fishermen are caught in this dangerous trade of smuggling narcotics or valuables to Sri Lanka," said Arul, Times of India reports.
Latest Headlines in Sri Lanka