Some signatures fake – Ravi
Posted by Editor on June 8, 2015 - 8:52 am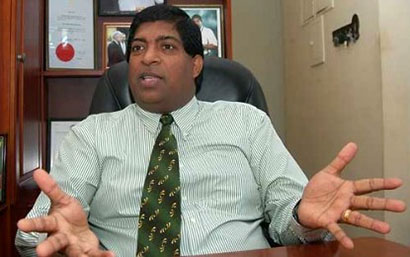 Finance Minister Ravi Karunanayake yesterday claimed that some of the signatures of the No Confidence Motion against Prime Minister Ranil Wickremesinghe collected by the Opposition were fakes.
According to the minister of the 114 signatures claimed to have been collected by the Opposition to support the No Confidence Motion against Prime Minister Wickremesinghe, some are not genuine.
It is also claimed that MP Lohan Ratwatte's signature has been found in two places.
When this was brought to the notice of an Opposition MP, he said all signatures were placed by the MPs and therefore the signatures were genuine.
He accepted that Ratwatte's signature had been found in two places. It is a genuine mistake. The Opposition presented five no confidence motions, the MP said.
However placing signatures of one MP in two places in the No Confidence Motion is cheating, political sources said.
While some have tried to sweep this matter under the carpet, certain opposition members are of the view that taking up for debate a No Confidence Motion with defects would create an embarrassing situation for the opposition.
These members are also not too keen to see the presenting of such a No Confidence Motion to Parliament for debate.
(Daily News)
Latest Headlines in Sri Lanka