Sri Lanka central bank chief says sovereign lenders yet to outline debt talks plans
Posted by Editor on April 12, 2023 - 9:09 am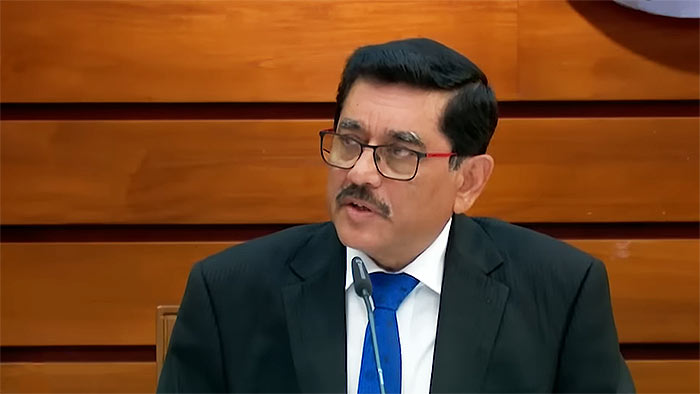 Sri Lanka's sovereign lenders have yet to inform the government how they will engage with the country to restructure its $7.1 billion of debt and whether they will form an official committee or engage in bilateral talks, the central bank governor told Reuters in an interview on Tuesday.
The island nation aims to formally engage in debt negotiations with overseas creditors that include China, India and the Paris Club group of nations in May, after concluding a debt rework with holders of its domestic debt.
"It's up to the creditors to decide. We are happy if there is one platform, as it would be easier to discuss and share information," central bank governor Nandalal Weerasinghe told Reuters.
"Whether they are coming together or on a separate bilateral basis, we will have comparable debt treatment," Weerasinghe said on the sidelines of the World Bank and International Monetary Fund spring meetings in Washington.
As a middle-income country, Sri Lanka is not able to apply for relief under the Group of 20 common framework for debt treatments, so how the government can engage with creditors is not formally outlined.
But is unclear whether a formal committee could secure a swift overhaul, as the platform has failed to speed up debt restructuring talks for common framework countries such as Zambia.
DEBT REWORK INSTRUMENTS
Sri Lanka, caught in the worst financial crisis since independence from Britain in 1948 triggered by a severe shortage of dollars, has seen steep inflation, a currency plunge and its economy slide into recession.
It recently secured a $2.9 billion loan from the IMF, and also aims to get debt relief from over $12 billion owed to holders of sovereign bonds.
When asked if the country would consider debt-for-nature swaps for all its overseas creditors, Weerasinghe said that "those are useful and relevant financial instruments," though the country's main goal is to complete the debt rework process "as soon as possible."
"If creditors say that they would like to have those instruments, that it can be done within the timeline and do it fast, we are open," the central bank chief said.
Sri Lanka's foreign private creditors are considering swapping the country's defaulted bonds for new securities where cash flow is linked to future economic growth. "Everyone can come and offer those kinds of solutions, and as we engage with them, we can see whether to include them or not."
The central bank governor said that additional financing through the IMF's Resilience and Sustainability Trust (RST) to address climate change's impact on the economy could be available, but only after the country recovers its debt sustainability under the Washington-based lender programme.
(Reuters)
Latest Headlines in Sri Lanka