Sri Lanka mini polls today to elect 3036 members for Local Bodies
Posted by Editor on March 17, 2011 - 9:06 am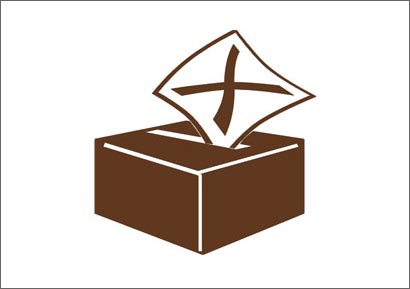 Colombo, Sri Lanka: Over nine million electors will vote today to elect 3036 members to 234 Local Authorities in the country.  Sri Lankan Elections Commissioner had called for nominations to hold elections to 302 of 335 local authorities in the country. Later aggrieved parties sought relief from the judiciary against rejection of their nominations by the commissioner and the Commissioner pending the judicial decree postponed elections to 67 such authorities,
Accordingly  election for 234 local government institutions will be held today and 29108 candidates representing political parties and independent groups are contesting. Sri Lanka has 67 registered political parties and 22661 candidates represent the registered political parties.
In today's election 9,444,455 voters will vote at 7,396 polling centres  to elect 3036 members for 234 of 335 local authorities in the country.  The 234 local authorities will comprise of 03 Municipal Councils, 30 Urban Councils and 201 Pradeshiya Sabhas.  The 03 Municipal Councils are Matale, Ampara and Badulla.
The voting will take place from 7.00 am to 4.00 pm and the counting will be done in the counting centres set up especially for the purpose.
The Commissioner of Election said that the process is very much transparent and as in the past the result will be handed over to the counting agents of the contesting parties at the counting centre itself before being publicized.
"This was the process adopted even in the last Presidential and the Parliamentary elections. The Secretaries of the Political parties are aware of the process. Those who accept the result in front of me goes out and say something different before cameras. This is what happened in the past " the Commissioner said pointing a fingure at his critics.
Local elections in the northern Jaffna and Kilinochchi districts will not be held today pending the conclusionof the court case. And elections to two Local authorities in Kilinochchi districts were not included as the clearing of land mines has not been completed in those areas.
The election results are to be released from the midnight of March 17.
Elections Commissioner Dayananda Dishanayake has requested the voters  as well as all candidates, party secretaries and other sectors to extend their support to conduct election in a free and fair manner.
Source: Government News Portal
Latest Headlines in Sri Lanka