Sri Lanka suspends Boxer Manju Wanniarachchi
Posted by Editor on March 17, 2011 - 9:02 am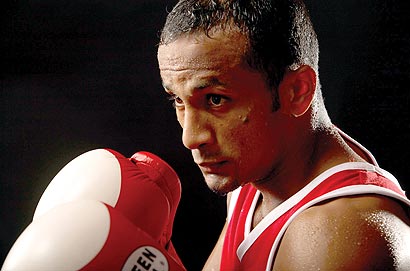 Sri Lankan Sports Authorities today (16) imposed a ban on Boxer Manju Wanniarachchi from taking part in any national or international games. The National Anti Doping Agency of Sri Lanka in accordance with the World Anti Doping Agency (WADA) code has imposed a provisional suspension on him from taking part in the games effective from today (16).
This would apply to national and international games until the completion of hearings against him by the Commonwealth Games Federation.
Sri Lankan Boxer Wanniarachchi, who won men's 56kg bantam weight gold medal at the Commonwealth Games held in New Delhi in October 2010 had been tested positive for Nandralone, a banned anabolic steroid which has been included in the banned list of performance enhancing drugs by the world anti-doping body – WADA.
The WADA had  informed Sri Lanka's National Olympic Committee of the positive urine sample test of the Sri Lankan boxer who won a boxing gold medal for Sri Lanka after 72 years. Wanniarachchi will be stripped off his gold medal if his 'B' urine sample too has been tested positive.
Source: Government News Portal
Latest Headlines in Sri Lanka