Sri Lanka receives USD 450 M deposits from Swiss Bank account holders
Posted by Editor on November 12, 2015 - 2:43 pm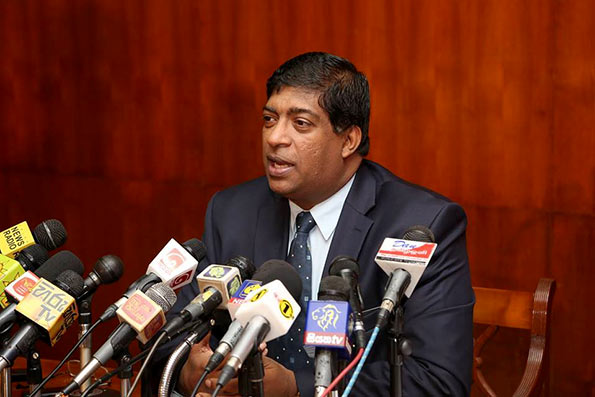 Minister of Finance Mr. Ravi Karunanayake said that since the government invited the Swiss Bank account holders to deposit their money here, Sri Lankan banks have received 450 million US dollars.
Accountholders at Swiss banks were invited to deposit their money through the banking system in Sri Lanka, promising a return of 2- 3 percent interest.
Finance Minister had said that no questions will be asked from those who bring deposits into the country and further steps would be taken to ensure those deposits legally safe in future.
Explaining the details the Minister said there are some foreigners among the depositors including two Saudis and two Qataris
(Government News Portal)
Latest Headlines in Sri Lanka