Sri Lanka Rupee appreciates after almost a year into free float
Posted by Editor on March 1, 2023 - 9:16 am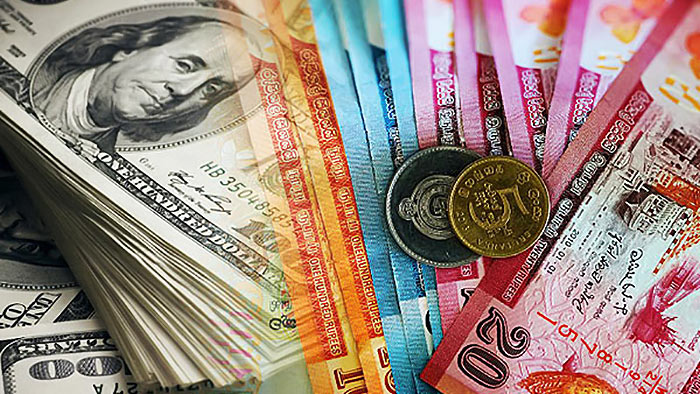 Sri Lankan rupee appreciated yesterday (February 28) on improved sentiments over the current and future foreign exchange conditions in the domestic market after the announcement that International Finance Corporation (IFC) is willing to provide a US$ 400 million worth of swap facility for three commercial banks to support essential imports.
The spot rupee appreciated to Rs.356.75 – 357.75 against the US dollar, yesterday.
The telegraphic transfer rates quoted by commercial banks in Colombo also eased yesterday, as both buying and selling prices of US dollars stood at Rs.358.36 and Rs.367.93, respectively.
The market also remains upbeat over the prospects of getting the International Monetary Fund (IMF) to unfreeze its US$ 2.9 billion relief package as early as next month with or without adequate financing assurances from China whose assurances fell short of what the multilateral lender sought.
In a further positive development, the Central Bank relaxed the mandatory foreign exchange conversion requirement applicable to banks to 15 percent from 25 percent, effective from Monday, in a reflection of improved foreign currency liquidity conditions in the domestic market.
According to the treasury department of banks, this has the potential to release between an additional 30 to 40 million US dollars further enhancing liquidity in the market.
Sri Lanka was seen looking past its dire foreign currency liquidity conditions from around the third quarter last year as the Central Bank ramped up its net purchases bucking more than a year-long trend of being a net seller.
In December last year, the Central Bank bought US$ 103.78 million on net basis before increasing to US$ 211.15 million in January, signalling a gradual improvement in foreign currency liquidity conditions. A currency dealer said that they get more supply nowadays for dollars than the demand. Sri Lanka crushed demand and thereby imports last year teaching the principles of frugality and contentment for the masses who for decades relied on foreign made goods, as the country ran out of foreign currency.
Meanwhile, the inflows from worker remittances and tourism also reached record highs in January after more than a year long weakness in both sources.
Sri Lanka's rupee lost nearly 80 percent in 2022 against the US dollar after the Central Bank let go the currency on March 7 without an anchor when the country ran out of foreign currency reserves which set off a series of crises in the country.
After months, Sri Lanka is seeing some semblance of economic normalcy with prices, yields, rates and foreign exchange conditions easing.
(Source: Daily Mirror)
Latest Headlines in Sri Lanka