Sri Lanka to allow foreign Universities here
Posted by Editor on July 7, 2010 - 5:34 am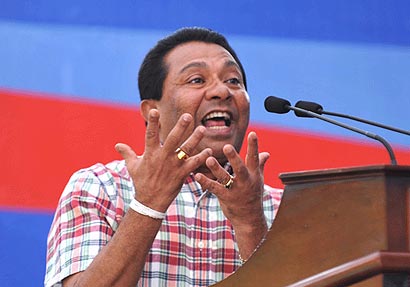 Sri Lanka is to set up a special council with powers to regulate foreign universities. The government for the fist time in the recent budget announced its readiness to allow foreign universities to set up their branches in Sri Lanka.
Higher Education Minister S.B. Dissanayka speaking in parliament said that legal drafts and standards will be prepared to establish foreign universities in the country.
At present we have 73 private educational institutes preparing students for foreign degrees " But non of them are coming under the regulatory framework of the University Grant Commission or the Higher education ministry, but set up as private companies under the Board of Investment approval" minister Dissanayaka told Parliament replying an adjournment query raised by an opposition law maker.
At present Sri Lanka has 17 national universities with an annual intake of little over 20,000 students. Further 8 educational colleges have been granted degree awarding status.
Education is one of the key areas in which the government announced in the recent budget that it expects investment in Sri Lanka as the country's Central Bank has monitored the out flow of large amount of foreign exchange for studies in foreign universities.
Meanwhile 'Daily mirror' today quoting health ministry authorities reported that the ministry along with Sri Lanka Medical Council and the University Grants Commission will introduce a mechanism to prevent or discourage sending unsuspecting Sri Lankan students to bogus foreign universities. It reports of a cheating of 550 Sri Lankan
students by a local agent who had sent them to a bogus medical college for MBBS degree program at BGC Trust Medical College in Chittagong, Bangladesh.
Government News Portal
Latest Headlines in Sri Lanka