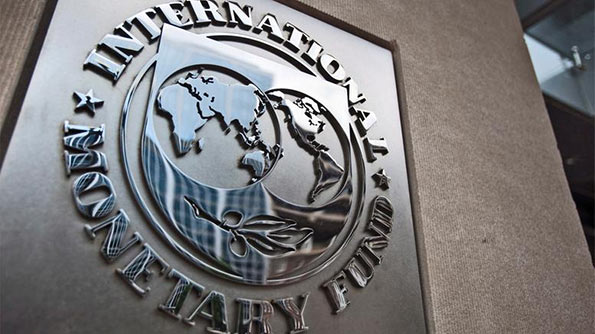 Sri Lanka will receive a loan of $1.5 billion from the International Monetary Fund (IMF) to boost foreign exchange reserves and avert a balance of payments problem, a government minister said on Monday.
Sri Lanka's finances are under scrutiny after ratings agency Fitch last week downgraded its sovereign rating by a notch, to "B+", spurred by a ballooning fiscal deficit, rising foreign debt and sluggish growth prospects.
The government was originally looking for a loan of $2 billion from the global lender, said junior finance minister Lakshman Yapa Abeywardena.
"But now we will get about $1.5 billion in a number of disbursements," Abeywardena told Reuters. "This is to boost foreign exchange reserves."
The loan conditions, such as revising taxes to increase the government revenue, have yet to be finalised, however, he added.
Talks with the IMF are due to begin this month, but could drag on, as both sides have to agree on the conditions tied to the assistance programme.
"We continue to believe that negotiations will be slowed by the government's unwillingness to accept unpopular IMF conditionalities," Sasha Riser-Kositsky, Eurasia Group's South Asia analyst, said in a note.
There would be no flexibility on reducing the fiscal deficit, said a source at the global lender who has knowledge of Sri Lanka's loan discussions, but who declined to be identified in the absence of authorisation to speak to the media.
Sri Lanka's reserves have fallen by a third, to $6.3 billion by January, from their October 2014 peak, mainly because of outflows of $1.3 billion in government bonds since January 2015.
Last week, Finance Minister Ravi Karunanayake said an IMF programme by which the government commits itself to taking steps to fix its finances would help lure back investors.
"What we are trying to do is to get minimum cover from the IMF," he said. "It is important for investor confidence."
The IMF gave Sri Lanka a $2.6-billion bailout package in 2009, when it faced a balance-of-payments crisis soon after the end of a 26-year war.
The IMF has long urged the government to cut the fiscal deficit, estimated to have shot up to 7.2 percent of GDP last year, as well as add tax payers and spruce up the tax system.
Central bank Governor Arjuna Mahendran told Reuters last week an IMF loan could help drive down the cost of borrowing for the government to between 6 percent and 7 percent from 8.5 percent, as investors would interpret it as a vote of confidence in the $79-billion economy.
The island nation's total outstanding debt rose 12 percent to 8.27 trillion rupees in the first nine months of 2015, while foreign debt increased around 5 percent to 3.27 trillion.
The government has promised farmers tax cuts and subsidies, to help consolidate its position since taking office last year.
($1=144.2600 Sri Lankan rupees)
(Reuters)