Sri Lanka to release some withheld Fonterra milk products
Posted by Editor on August 20, 2013 - 8:42 am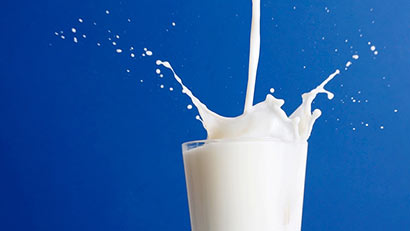 COLOMBO, Aug 19 (Reuters) – Sri Lanka's health ministry has decided to release a batch of milk powder made by companies including New Zealand's Fonterra after tests for suspected dicyandiamide (DCD) contamination came back negative, officials said on Monday.
Sri Lankan customs had withheld several batches of Fonterra products from sale after the island nation's Industrial Technological Institute (ITI) said some of its milk powder brands were found to contain DCD, a toxic agricultural chemical.
Fonterra has disputed the accuracy of the testing.
The case follows a global food scare involving Fonterra, the world's biggest dairy products exporter, which said on Aug. 3 that some of its products could contain a bacteria that can cause botulism.
Sri Lankan customs already withheld some Fonterra products after that warning.
Health Ministry spokesman Dharma Wanninayake said fresh ITI tests had confirmed there was no DCD found in seven samples of milk powders that were sent to them from customs a few days ago.
Wanninayake said the government's Director General of Health Services had concluded there would be no negative consequences in releasing the batches to the market.
He said Fonterra products containing whey proteins would still be withheld by the customs until proper tests prove they are not contaminated with botulism-causing bacteria.
A local Fonterra official said the company was yet to be officially informed of the decision. Customs officials have said informally that they expect the withheld stocks to be released on Wednesday as Tuesday is a public holiday.
The Health Ministry decision comes after a Sri Lankan court banned the sale and advertising of all Fonterra milk products for two weeks on Friday following a complaint by a health sector trade union that the company's marketing was misleading.
Leon Clement, managing director of Fonterra Brands Sri Lanka, said last week that none of the three batches of whey protein concentrate (WPC80) suspected in the case of possible botulism had entered Sri Lanka.
"Fonterra Brands Sri Lanka does not use WPC80 in any of the formulations of our branded products and Fonterra does not sell WPC80 to customers in Sri Lanka," Clement wrote on Thursday in an email to Reuters before the court issued its ban. (Reuters)
Latest Headlines in Sri Lanka