Sri Lanka to remove all references to Ceylon
Posted by Editor on January 4, 2011 - 9:44 am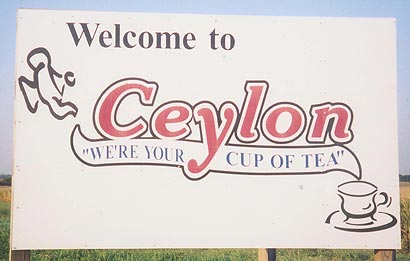 News Source: The Telegraph – Photo by Lakdiva.org
Ceylon gained independence from Britain in 1948 and changes its name to Sri Lanka when it became a republic in 1972.
The name Ceylon is a transliteration of Ceilao, the name of the country under Portugal, the islands first European colonial rulers. The adopted name, Sri Lanka, is much older and closer to the Sinhalese and Tamil names for the island.
Many state institutions, however, have continued to use the name, including the Bank of Ceylon, Ceylon Electricity Board, Ceylon Petroleum Corporation and Ceylon Fisheries Corporation.
Sri Lanka's government released a statement late last week saying it wanted legislation authorising the changes. With the ruling party holding a large majority in parliament, approval of suggested bills are considered a formality.
Although the government did not announce a date for the name change, it is likely to be made as early as possible this year.
Latest Headlines in Sri Lanka