Coconut import suspended
Posted by Editor on January 4, 2011 - 5:48 am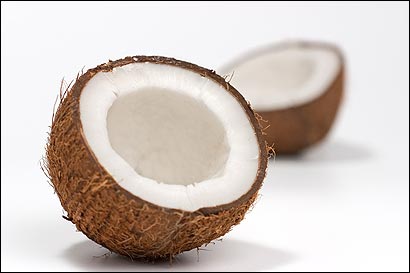 News Source: DM Online – by Kelum Bandara
The government has shelved its decision to import coconut for the time being following objections by the Coconut Research Board (CRI) on possible quarantine problems involved in the matter, informed sources said today.
After the Trade Ministry decided to augment the coconut imports after a shortage in the market with imports from Kerala, India, UNP MP Dr. Harsha de Silva said that the Plant Protection Act did not provide for such imports. Dr. de Silva noted that any such import could lead to the spread of various diseases to the cultivations here.
In Kelara, coconut cultivations are constantly hit by an infectious disease called 'Kerala wilt'.
The CRI also confirmed that there are such restrictions for the import of coconuts according to the law. However, a CRI official said that coconut could be imported for research purposes only with the approval by the Director General of Agriculture.
Informed sources said that the decision had been withheld now due to objections from various quarters. However, the letter of credit has been opened with approval by the Treasury so that imports can be made at any time in the future if the situation demands.
Latest Headlines in Sri Lanka