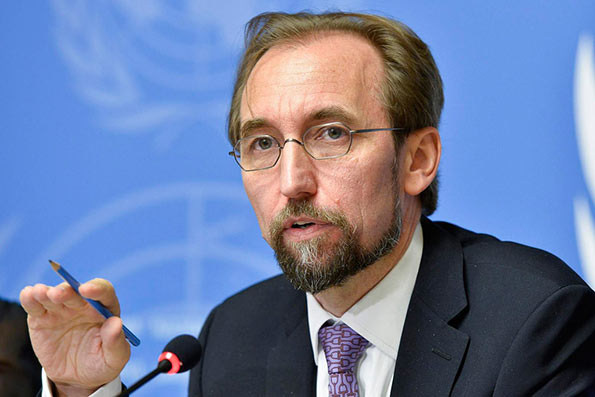 The United Nations will not force Sri Lanka to accept a role for international judges in investigating possible war crimes during the 26-year Tamil insurgency but any process must be impartial and independent, the U.N. human rights chief said on Tuesday.
Commissioner Zeid Ra'ad Al Hussein, ending a four-day visit to Sri Lanka to assess the investigation, commended some efforts by President Maithripala Sirisena's government but said much still needed to be done.
The United Nations says the Sri Lankan military and Tamil Tiger rebels were both likely to have committed war crimes during the war, which ended with a military victory in 2009.
A U.N. resolution calls for all alleged war crimes to be investigated and tried in special courts by international judges.
Zeid's visit followed comments by Sirisena that foreign participation was not needed for an impartial inquiry.
"We are not forcing anything on the government of Sri Lanka," Zeid told Reuters. "The president has stated his preference, his position. We have stated our preference."
Many Sri Lankans oppose foreign involvement and supporters of former President Mahinda Rajapaksa believe the U.N. resolution aims to punish the military unfairly.
Rajapaksa rejected international pressure for a U.N. war crimes investigation and main political parties as well as Buddhist leaders remain opposed to any external involvement.
Zeid said the U.N. human rights body believed that victims would not have confidence in a national mechanism as those tried before have left them disappointed.
"If whatever Sri Lanka decides upon has the support of the victims on all sides, that is okay with us. If the mechanism is impartial and independent that is okay with us," he said, sitting in the U.N. office in the capital Colombo.
"Our preference was initially and our preference still is a hybrid type mechanism with international participation."
(Reuters)