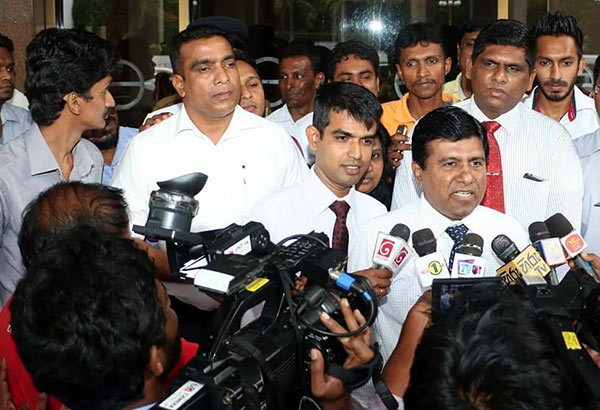 Sri Lankan President Maithripala Sirisena on Wednesday sacked the justice minister over his criticism of a $1.1 billion deal, signed last month, to lease a port to a Chinese company, the cabinet spokesman said.
The minister, Wijeyadasa Rajapakshe, criticised the cabinet decision to lease to China the port of Hambantota, on the island nation's southern tip, under a plan to convert loans worth $6 billion that Sri Lanka owes China into equity. He said it was akin to selling national assets.
"The president sacked Wijeyadasa Rajapakshe on the grounds that he breached collective responsibility of the cabinet by criticising the Hambantota port lease agreement," cabinet spokesman Gayantha Karunatileka told reporters.
Rajapakshe was not available for comment.
Shortly after the president's decision, Rajapakshe told media outside his ministry he had been sacked for exposing a cabinet violation of the constitution by agreeing to the port deal.
"My conscious says that there is no other shame other than staying in a cabinet which sells national assets," Rajapakshe said.
Sri Lanka signed the long-delayed $1.1 billion deal to lease 70 percent of its southern Hambantota port to China Merchants Port Holdings to handle the commercial operations of the Chinese-built port on a 99-year lease raising opposition from the public.
(Reuters)